Thanksgiving is around the corner and in that spirit, let's take a look at what we can be grateful for in our financial lives. It's easy to focus on the bad – like shooting the proverbial fish (or turkeys?) in the barrel – when looking at a muddling economy, a stock market that retreated after multiple years of gains, gridlock in Washington and international threats to peace.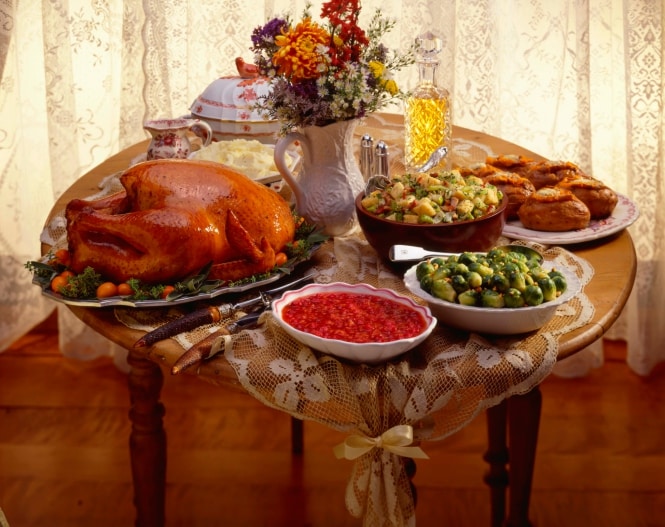 So, in no particular order of importance, here are some the things that are the gravy on our turkey, whipped cream on our pecan pie and marshmallows on our sweet potatoes:
Historically Low Interest Rates – Had you surveyed the writings of pundits last summer, the overwhelming majority predicted that the Fed would hike interest rates at its September meeting. It didn't happen, presumably because Fed members were cautious with a slightly slumping economy. Now the predictions are more guarded. The one thing we know is that they will go up. We just don't know when or how much. The point, though, is most of us don't need to sweat an increase. When it happens, it will be small, which means that after all the hand-wringing is over, interest rates will still be historically low. For us and our businesses, it's a good time to take on appropriate debt because we might never see the costs this low again. The key, as always under any interest rate circumstances, is that the debt be appropriate.
For seniors and retirees, a rate increase will provide more options for fixed and guaranteed investments. For those invested in bonds, they generally can be expected to drop. For a more detailed analysis of the pros and cons, this Money magazine article written last summer is a good summary.
An environment with many investment options – We can be thankful for the variety of investment options available today. Unlike choosing between jellied cranberry sauce or the berried variety, choosing from among the many investment options is much more complex. The buffet line for investment products is enormous as is the number of people trying to sell them. You need to find the options that work for your particular situation, and that leads to the next two items for which to be thankful – (1) the amount of information available and (2) advisors to guide you.
Information is everywhere – Never before has there been this much information so easily accessed that can be applied to finances in our lives. A simple search will produce hours of reading on any topic, and you can go as deep or shallow as you can tolerate. You can find pros and cons on any product. This has been a boon particularly for the Baby Boomers, who have a tendency to seek information and find their own path. But like a Thanksgiving banquet table, the options are overwhelming, and some of them are bad for you, which leads me to the next item for which we can be thankful.
Advisors are everywhere – Like all good things, there are limits on the goodness with this one. It is easy to find advice and for that we can be thankful. Just do your homework and find someone who is looking out for your interests, not just commissions and fees. Look for experience, a track record and recommendations from people who have used the advisor. You also should find an advisor with experience in your stage of life and financial position. One more thing – the number of female advisors has grown tremendously, so that is an option available now that was much more limited in the not-so-distant past. When I started my career in financial services in 1989, I was told "this is never going to work." In part, my boss said, it was because I am a woman. I proved him wrong as have many other successful female advisors. This Forbes article has a basic list of questions for you to consider when searching for an advisor.
Mentors are out there – Find one and take advantage. Again, in the past, most of them were men, just by virtue of having fewer women in advanced positions in the workforce. Now, there are more female options. You also can take advantage of organized mentor programs such as 4word and an entire industry built around the "second half of life," including one based in Dallas known as the Half|Time Institute.
More opportunities – We can be thankful that we have opportunities like never before to advance further, achieve better pay and break through more glass ceilings. The statistics show we still have further to go in achieving equal pay to men, but the progress is real and the conversation is clearly still occurring. More of the glass ceilings have been cracked, although there are still some to go. And women clearly outnumber men now in attending college and achieving degrees in higher education.1
We have a bounty for which to be thankful. The key to success, in any aspect of life, is facing our reality and working hard to make the best out of whatever reality hands us. It's never perfect, but right now we have much for which to be thankful.
Happy Thanksgiving!
1 Pew Research Center analysis of the October supplement to the current population survey, March 2014.
Securities offered through LPL Financial, Member FINRA/SIPC.  Financial Planning offered through Lifestyle Planning Solutions, a registered investment advisor. Investment advice offered through Stratos Wealth Partners, a registered investment advisor. Botsford Financial Group, Lifestyle Planning Solutions and Stratos Wealth Partners are separate entities from LPL Financial.